The French Polynesian islands... Now that's a destination!
I was messing around with Google Earth one evening, after reading about some of it's new features; just for kicks, I panned around to the most desolate (land starved) area of the earth.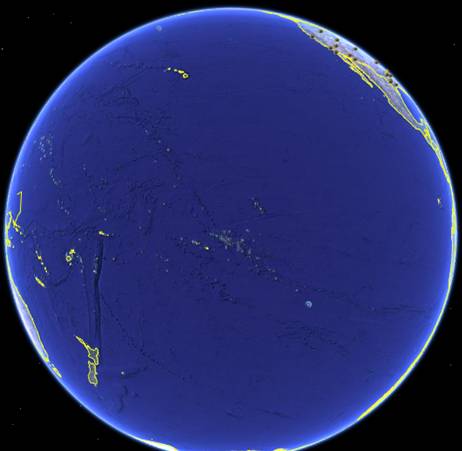 I started zooming down – not knowing that the natural spot my eyes would eventually be drawn too would be the Palliser Islands. These French Polynesian islands are each actually coral atolls; which consist of large natural circular formations of coral. (Similar in many ways to the island of Bora Bora, but without the large, central, extinct volcanic peaks in the middle; and much less populated.)
Honestly, it rarely dawns on me when I spot such beautiful features in magazines or on movies & TV that this is where such beauty often to be found. So absolutely far away from anything else!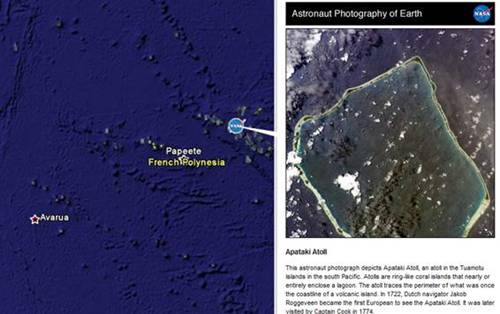 The coolest observation, is when I explored down as far as I could go; and happened to land on a couple of private little islands in the middle of Arutua.
Then as I approached closer & closer to the water – which is when I spotted a couple of these tiny little, secluded, private islands. In the middle of these beautiful, circular, reefs; sit, a variety of secluded private homes, beaches and docks.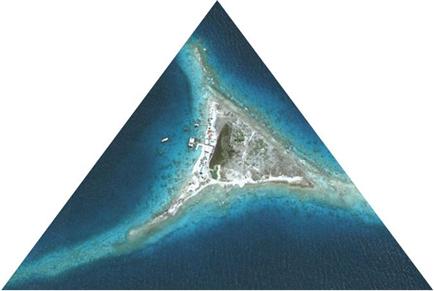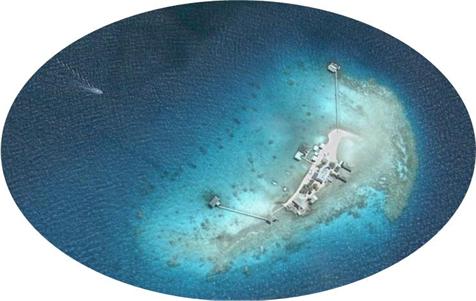 As I read on more and more about this region I also learned there are over half a dozen of these larger circular reef island formations (or coral atolls) which are currently inhabited.
1. Apataki
2. Aratika
3. Arutua
4. Fakarava
5. Kaukura
6. Mataiva
7. Rangiroa
8. Makatea
9. Tikehau
10. Toau
Each containing interiors dotted with the various, smaller, private islands; such as the two I've enlarged in the above photos.
The more I read about this region of the Pacific Ocean, the more I am blown away!
(More specifically, I feel an affection for the circular Coral Atolls called the Tuamotu Islands.)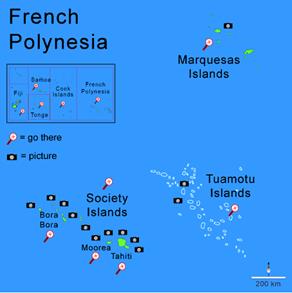 (One lodging example: http://www.tahiti-explorer.com/islands/fakarava/index.html )
Quoted as having, 150' "common", underwater visibility!
Sounds incredible for diving…
(Actual picture taken on the South West side of the Tuamotu Islands)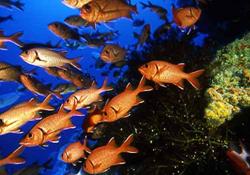 I guess I have usually associated such beautiful, scenic beach shots with Tahiti, Hawaii; or perhaps Fiji, or Bora Bora.
(This again is a picture from the Tuamotu Islands – the Coral Atoll System of Islands)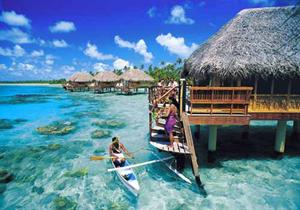 Below is one of the equivalently beautiful scenes from the nearby island of Bora Bora, which is the destination I have typically associated such breathtaking views with. Turns out, there are indeed many areas in the region with equal or surpassing beauty.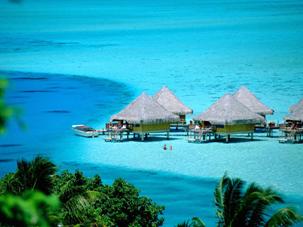 I am certainly more than just a little interested in visiting these islands!
With out a doubt they will be a pristine places for excellent scuba dives…